Well this is my first post.  I am 1 day out from flying to Los Angeles to hopefully reunite with Fred (bike pictured).  Fred left Adelaide by truck and was placed in a shipping container in Melbourne.  Fred should be waiting in his box at Schumachers who I gave the job to re clearing customs.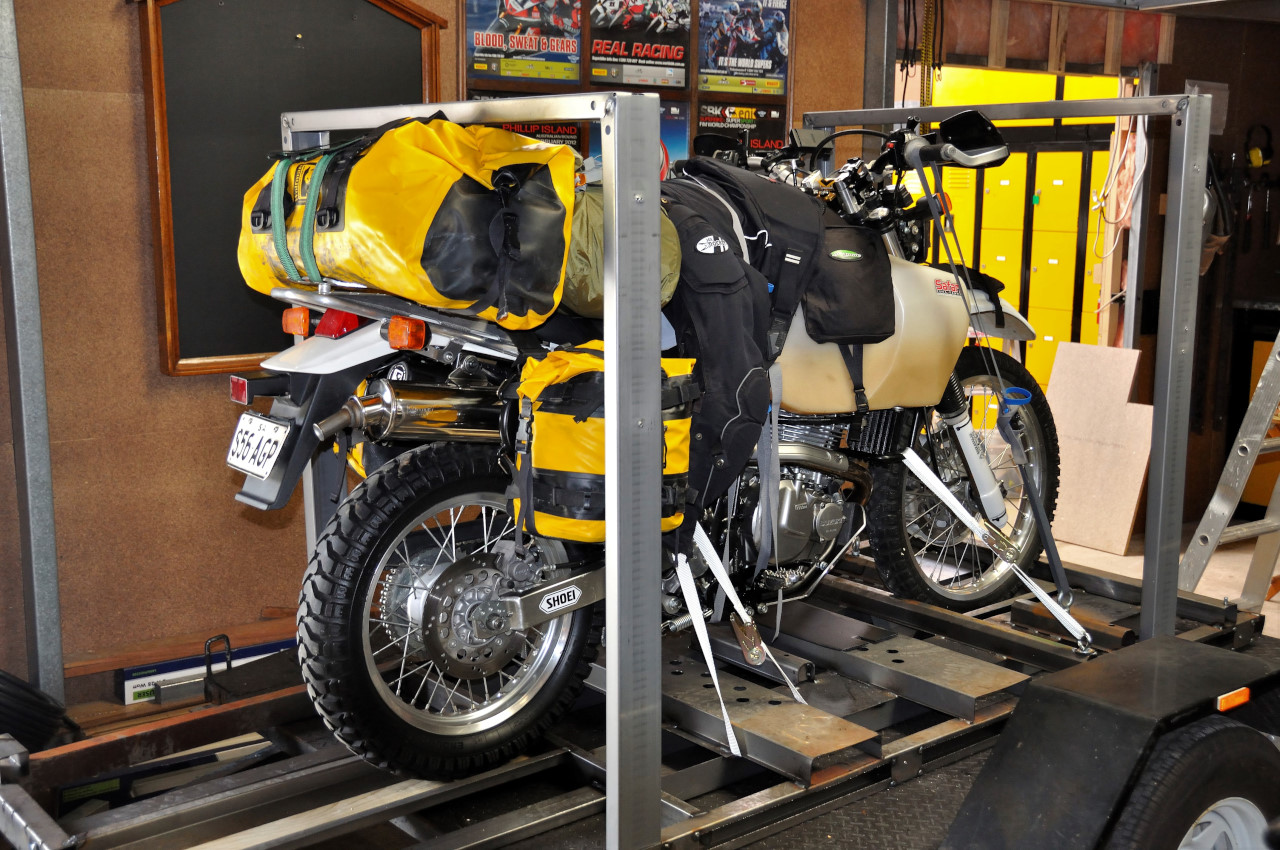 The reason he is in a Harley Davidson crate is that they are hands down the best.  Most manufacturers use wooden ones that are smaller and easily destroyed.  The Harley crate as a metal skid plate and can be reused.  The big benefit is its size – I only had to take Fred's screen off.  You can get one from a local dealer – all it cost me was a carton of Jack Daniels cans.
The plan is really to have no plan on this trip.  I arrive in the US tomorrow and leave on 13 October. There are a few events that I have pencilled in that I want to go to;
World Superbikes at Laguna Seca
Outdoor Motocross at Washougal – Washington State
Sturgis Rally
Graceland
A couple of mates are flying over towards the back end of the trip to do Graceland.
It has already been interesting in what people say about my trip.  The two main themes are firstly that they can't believe that I am going for so long without an itinerary and then secondly, how the hell did you get your wife to let you.
All I can say is that I have been threatening to do this for a long time and it's taken me over 30 years of slog at work to get to this position!  Hopefully you will enjoy my blog.