Fred and I left the diner and head up the highway. I knew the day would get quite hot and I was well behind schedule after talking sheep to Lyle. I only went about 50klms up the road when I see a large sign for the Montana State Prison and motor vehicle museums which are located in a small town, Deer Lodge. I decided it was worth a look and took the exit off the Highway and rode about 3klms to where they were located. I go into the admin office and find that for $12 you get access to all 5 museums in or around the prison and you can come back and use the ticket again within 12 months;
I go into the motor museum and it is totally world class – 160+ iconic American motor vehicles that were all restored as new. I end up taking a photos of nearly all of them and I also did my own video tour for later on;
I then go out into the old prison and wander around. The prison was built in the late 1800's by convict labour – the walls are about 21 feet high (additional 4 feet underground to prevent tunneling) and 4 feet think. One of the most infamous incidents took place in 1959 where 2 x prisoners took hostages and started a 36hr riot which ended up in their deaths and that of the deputy warden. I find all this old history fascinating and love it;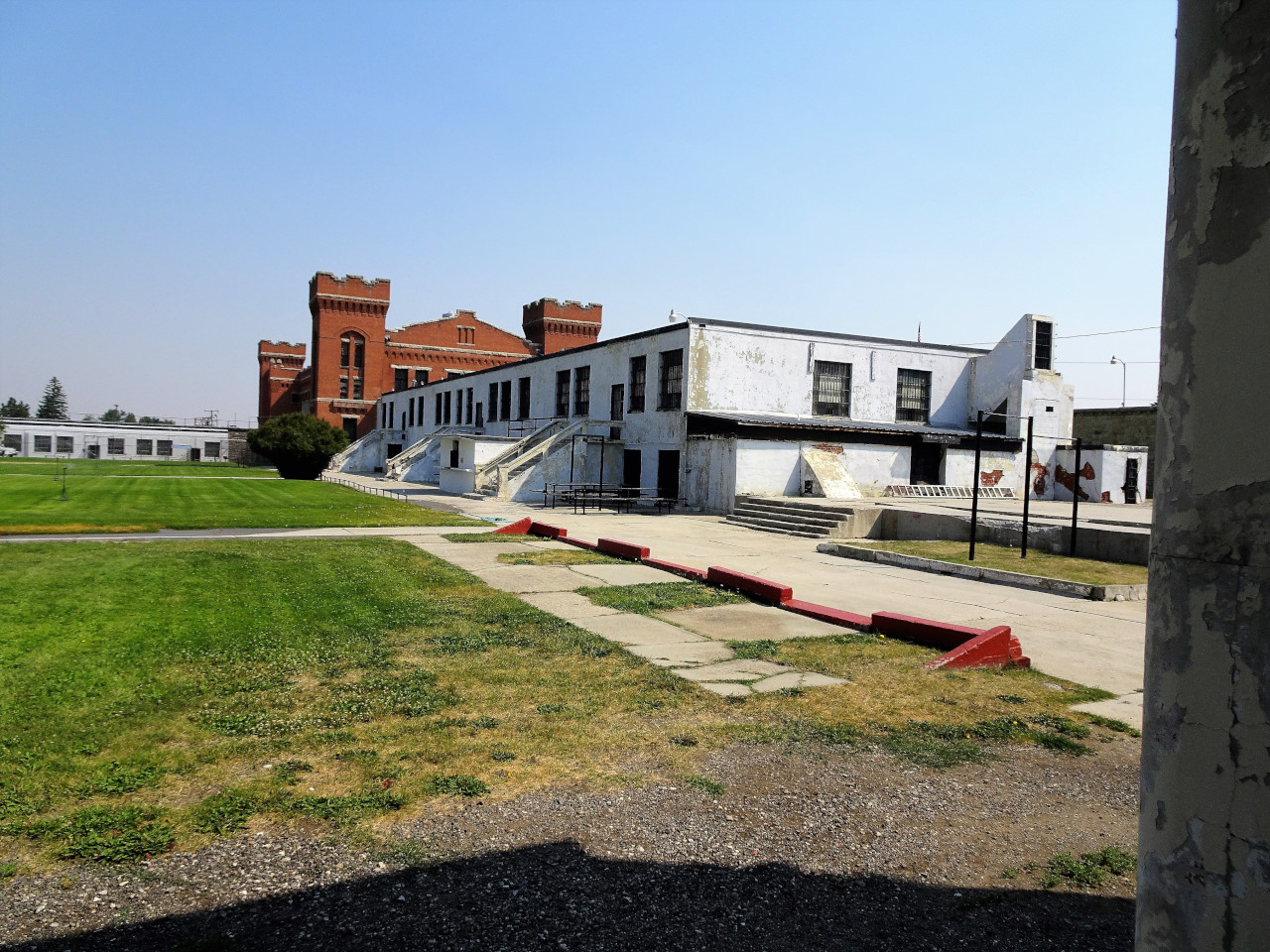 I finish up in the prison and cross the road where located are a 3 further museums. I go into this one;
Inside is Luke (33yrs) – we get talking and I discover he is actually doing a 10 year stretch for armed robbery. He has done 6yrs and will get out in another 10 months. Now he is a very fit, well educated, and someone you could easily be mates with. His story is that he came up to Montana to catch up with a couple of friends he hadn't seen since his younger school days and basically fell into the wrong crowd and was partying (alcohol) way too much and did something very stupid and got caught. The prison uses the museum to enable inmates to learn skills in making products to sell. We have a long talk and I get told the 'real' story about how you survive in prison with all of the gangs etc. Luke is fortunate that he has a job waiting with his brother-in-law when he gets out. I go away shaking my head thinking what a waste and how kids can do dumb things that have very severe consequences (rightly so).
I go next door to the American West museum and have a look around;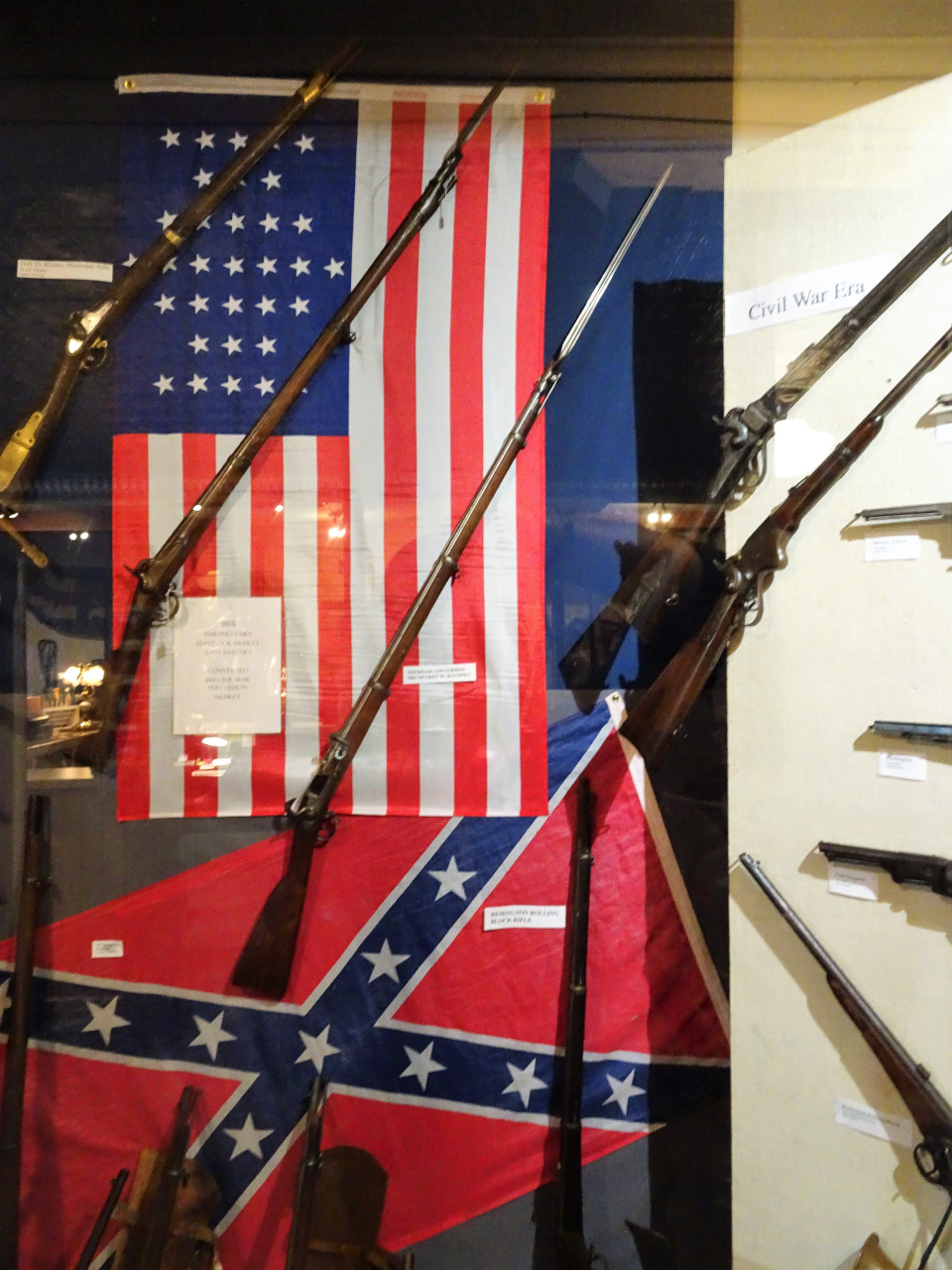 I finally get on Fred after spending 3hrs on my 15min stop! The sun is out and it gets quite hot. I continue up the road;
I get to Butte and call in to have a look around. Butte has a population now of around 35,000 but in the 1800's it was a wild west copper mining boom town. Most of these old cities have signs that take you to the historic part of town and its well worth the effort to find them. Some of the buildings I saw were classic;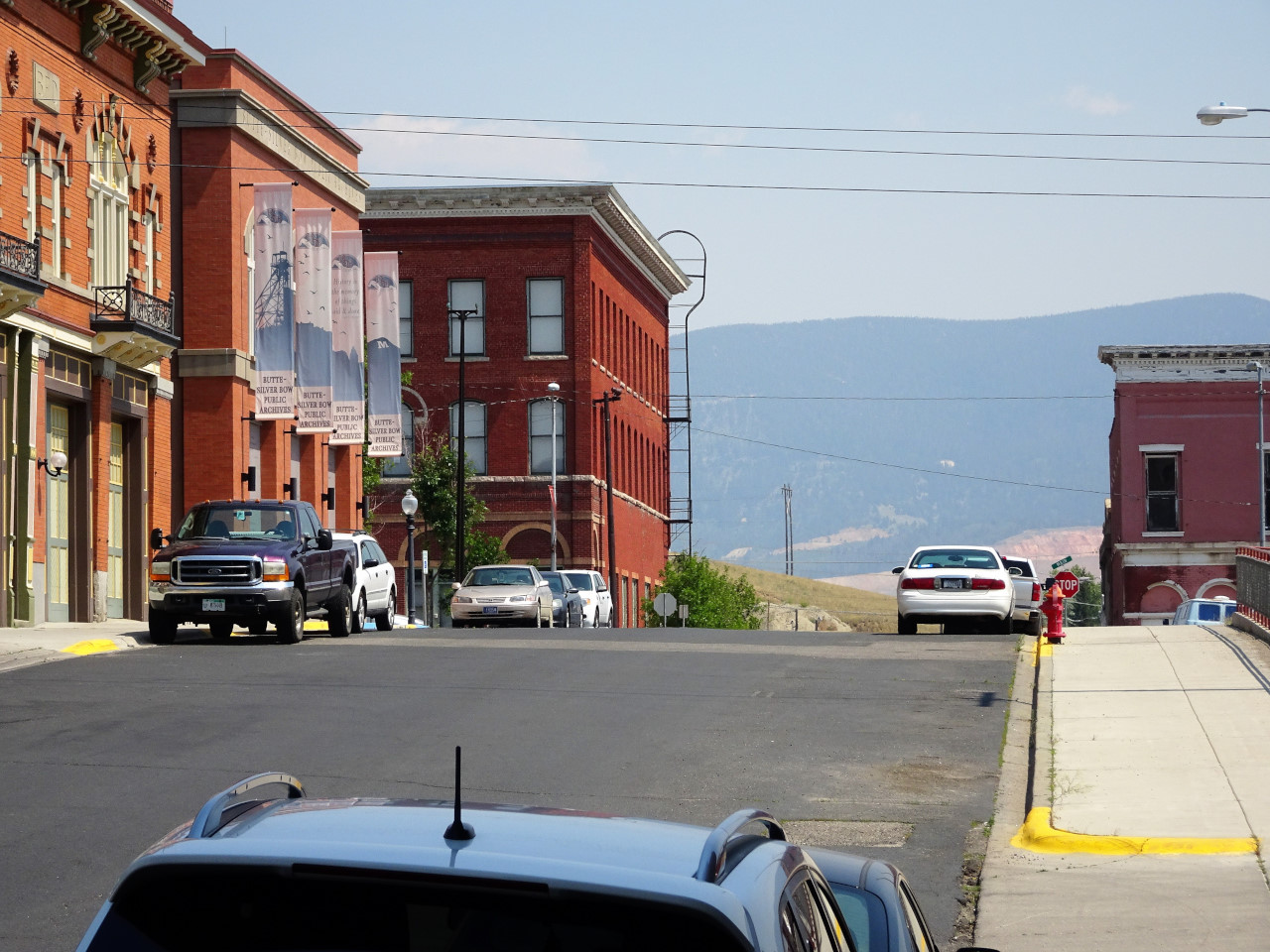 I go into the Sheriffs office and meet the undersheriff (2nd overall in charge) George. His office is straight out of the 1800's and has a massive picture of a sheriff from that era on the wall next to his desk. I would not be surprised if George is a direct descendant of the guy as he looked and spoke like an old time lawman.
I leave George and head around to the Montana Highway Patrol office and meet Rose at the front desk. Rose gives me the absolute last patch that she had been saving (only because I am Australian). On the patch (below the star) is the following numbers; 3-7-77. Rose tells me it refers to the old days when the bad guys were told by the sheriff they had either 3hrs, 7mins or 77 secs to get outta town. The interesting thing is that the numbers are also the actual dimensions of a grave! There is no way we would get away with that back home!
While I am riding around town I see the following;
I get going again and its not much fun as the wind as now sprung up making me ride in a very hot cross wind that is like being in a fan forced oven. I decide to right the day off after only doing 240klms and I make camp in another small town, Four Corners. I then go for a quick ride around town taking a few photos of anything I find interesting;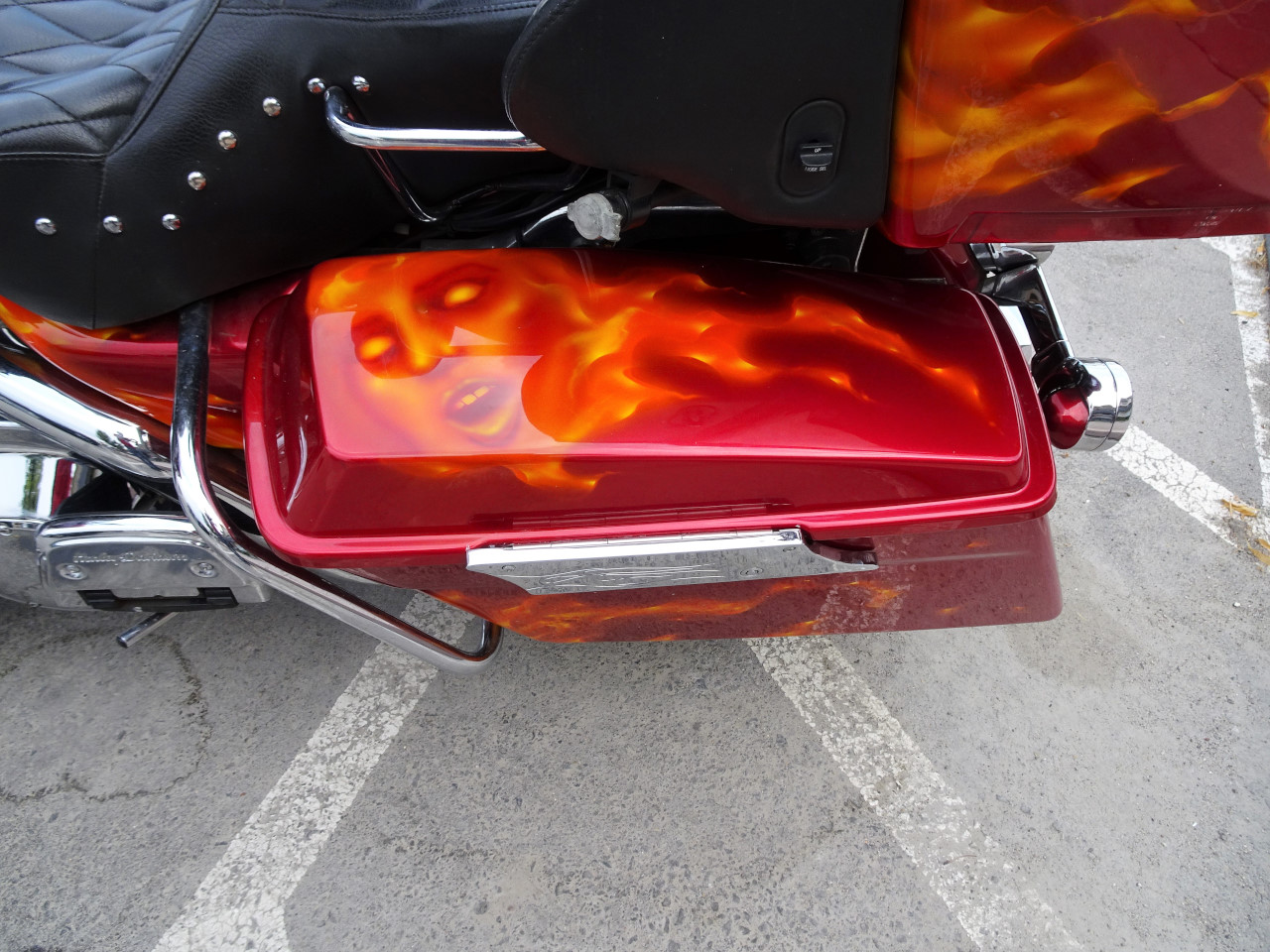 I find a free museum in the main street that is staffed by retired locals who volunteer their time;
I go to the local supermarket where the deli girl makes me a "hoagie" and its the biggest sandwich I have ever seen! I then go back to camp hoping for an incident free night.