After being ripped off for the cost of a Motel Room I thought the saving grace was at least I would have a decent breakfast. Wrong Again. I end up having toast and jam because the cooked food was atrocious. There was something that looked like porridge but smelt like a dead cat. I also shied away from what I think was some sort of bacon/egg quiche that others were scooping on to their plates with a shovel.
I go outside to fire Fred up (had packed before breakfast) and he is surrounded by Japanese tourists who were waiting to get on their tour bus. Talk about a photo shoot of Fred the celebrity. No-one talks to me but they are oooohing and arrrring over Fred.
Off I go with the destination of Sun Valley – I wanted to start making my back to northern California as I must be at Laguna Seca by the 6th July for the World Superbike race and I thought going back over the Rockies was a good way to do it.
The forecast in Idaho was thunderstorms again but moving east. I was heading a rough south west and thought that I would be fine. I go through some wonderful small towns and the scenery is great.
After about 120klm it goes very dark and I can see it raining in the distance. Not again!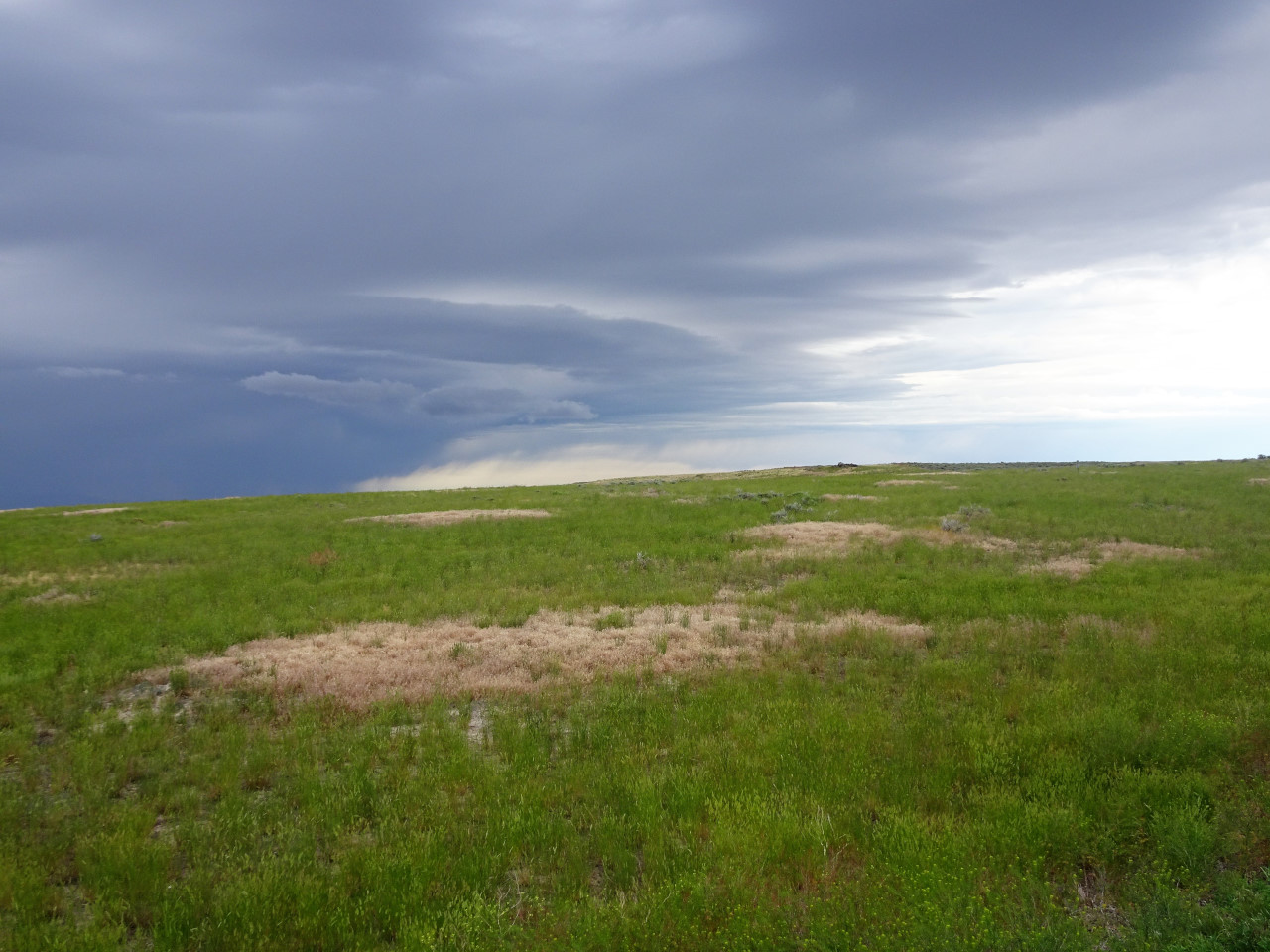 Just at that time I come across a sign;
Next to it is another sign that indicates a Nuclear Power plant museum (just up the road).
I get to the museum and pull up just as it starts to bucket down. I go inside and discover that it was the first ever nuclear power plant to produce electricity in the world which took place during the 1950's. Talk about timing – a tour was just starting so I joined in and had a very interesting time.
Even found some of the 1950's workers still hard at it;
And the most important button is;
A few klms back before the museum I could see a large type of town that was gated and back off the road. It turns out that is the workforce that is operating 2 x nuclear power plants with a 3rd about to go online. The town is the 6,000-strong workforce that is needed for the job. Here I am riding along daydreaming in the heart of radioactive territory.
I keep going and pull up at this spot – I would have thought that Slatts would have had a better signed named after him!
I keep riding through all types of different landscape and get until I stop to fuel up – again it very was getting dark. The heavens opened and it absolutely poured rain for about 30 mins. I was very thankful that I was undercover inside the petrol station. Off I went again on a very wet road which quickly dried out as the sun come back out. Not long later I came across this unique area;
It's called Craters of the Moon and covers thousands of square hectares. I rode next to it for about 50klms and it is amazing given that it was created by lava millions of years ago (around when Mick joined Sapol).
I finally get to Sun Valley and it seriously is the Beverly Hills of Idaho. It's a ski resort area and some of the houses are over the top mansions. I stop at the local sheriff's office and had a coffee with the Chief – hell of a nice bloke and admits that he has one of the best locations in America. He tells me to keep on riding as only a few miles up the road the river appears beside you and there are some fantastic National Park campgrounds.
The Chief is right and the scenery again becomes fantastic;
After a while I see a dirt road that I think would take me down beside the river so I decide to go bush on Fred. We end up doing about 30klms just going slow alongside the river but it was a blast. I came up on what I thought was a small shallow stream and ploughed straight into it (thinking it was no big deal). Bloody hell I nearly drowned Fred as the water came half way up his side and totally soaked my boots/pants. Fred let me know of his displeasure as it was like a steam bath around him. I should have taken a picture but didn't due to nearly crapping myself.
I continue along and see a massive wild moose crossing the river – again missed the photo but what a memory! I get back on the main road and a bit further on find this great campground. Sitting outside the tent I can see the snowcapped mountains – how cool is that!