Its the 4th of July and I am in Willits which is a town of about 5,000 in Mendocino County. The county has the reputation of being 1 of the 'Triangle 3' counties where 90% of cannabis is grown in the USA.
I have resisted the temptation of buying a ton of fireworks – there is a community party in the park and also a rodeo on tonight so that may change.
Back a step – again I ran into fog straight away but that was expected given I was still on Route 101 right on the coastline;
As I keep going it clears and I take a few photos;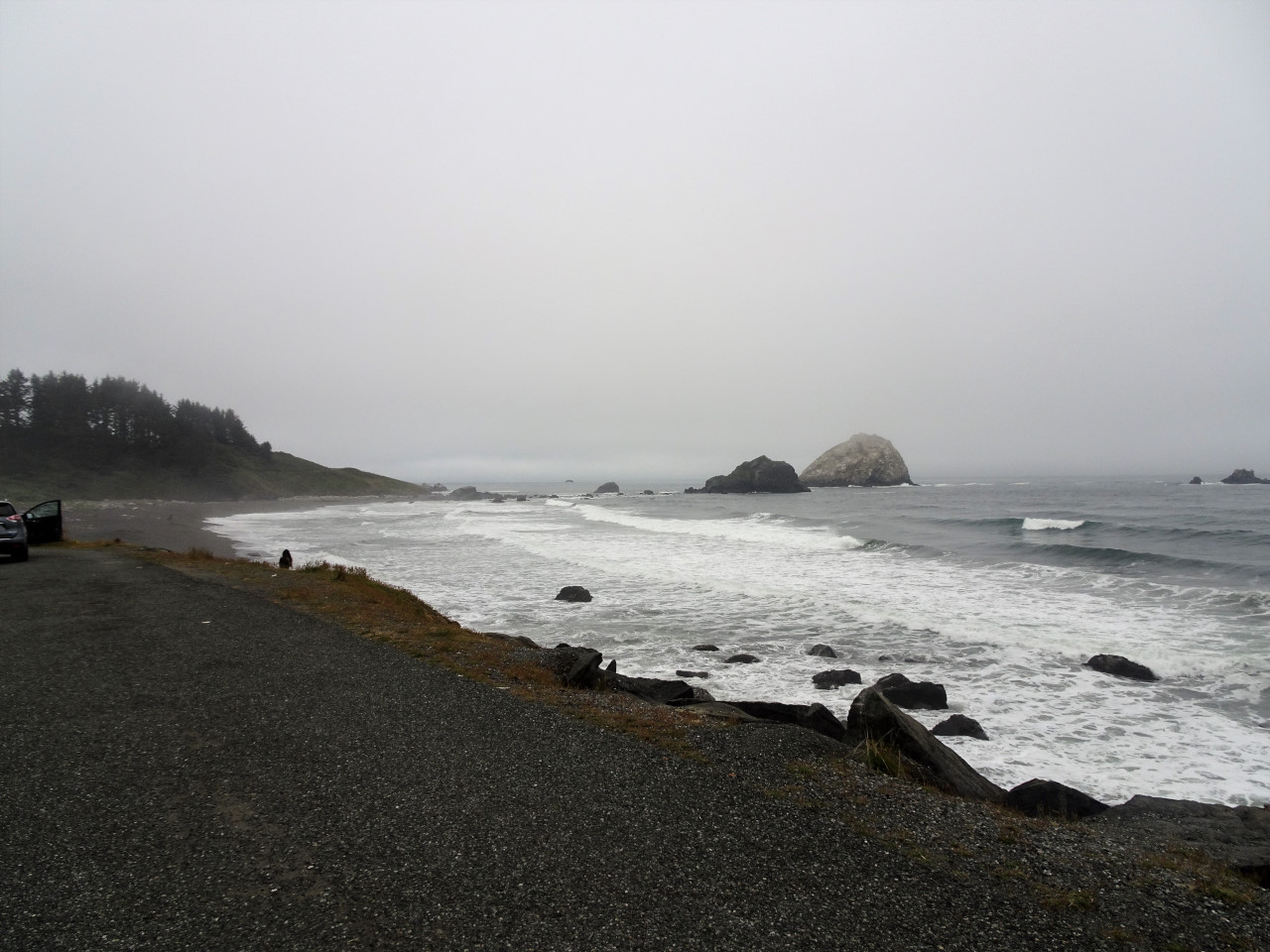 Now I am thinking by now I need to have a coffee so I stop at a diner that is on the main road in Arcata. I walk into the diner and sit on a stool at the counter. Its like I entered the twilight zone. The female chef has more tats on her than a kiwi shearing gang. I sit there and most of the conversation has stopped (there is about 20 people) and they all are looking at me. I wait a good 10 minutes and no-one comes to serve me. Ok I am out of there. Took a couple of photos of the accommodation that I could have got in town;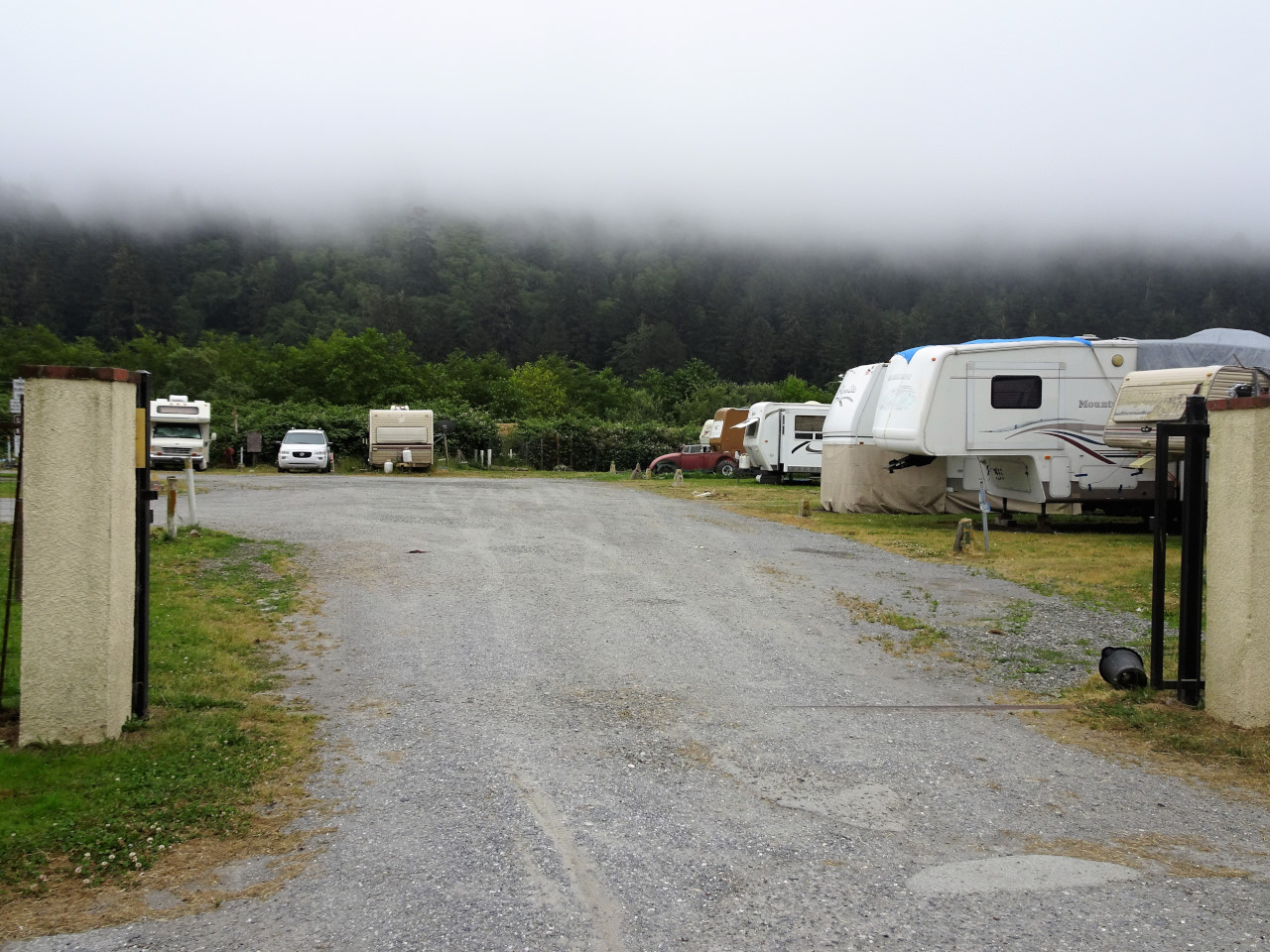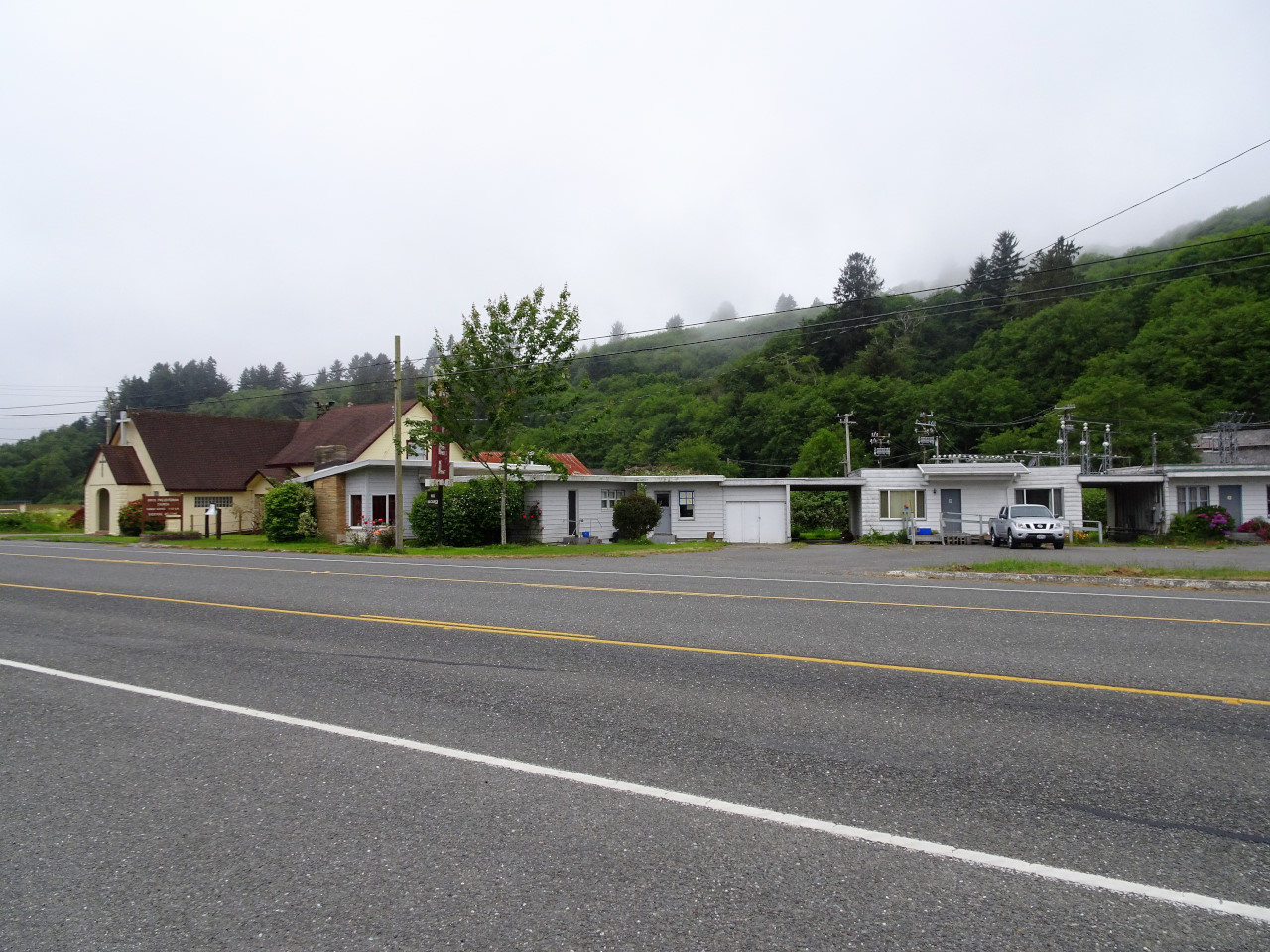 As I come into Eureka I think that I must be passing a methadone clinic has there are people walking around that clearly have issues. I stop at the local Police Station that was right on the main road and spoke to a great guy who was in plain clothes stuck in the office – I ask him if he is a Detective and he says no, he is on desk duties as a result of a shooting he was involved in. Long story short, he fired 16 times at a guy who was high on meth and going nuts in a car. The guy crashed the car and ran off before being cornered and then threatened to use his handgun. Well he obviously got shot by my new mate but kept running until he collapsed (the offender survived). All the other officers involved were cleared but this guy is on desk duty until the investigation is complete (which may take 12 months as its not a headline incident) as he shot at a moving car. He goes on to tell me that Eureka has a huge heroin problem as a result of having a major gaol built there that attracts the inmates families to take up residence in the town. Real shame as you can see how it would have been a great town in the past given the location.
I get back on the road and I come across a herd of Elk on the side of the road. I take a couple of photos and keep going and about 5klms further on I see a large group of Chinese tourists at an elk viewing platform – problem being that there are no elks where they are looking out into a field. I stop and tell them that a group of about 6 elks are just up the road and off they went!
I came across this sign and thought of Slats – he would love that they put signs up to be careful of the firies!
I go off the 101 to have a look at a small town called Ferndale which turned out to be a classic victorian town. I speak to the local Police Chief who tells me that he used to be a chief of a much larger district and had only intended to work in Ferndale for a couple of yrs – 8yrs later he is still going! He educates me on the cannabis green triangle.
I also found this magnificent Thunderbird in the main st;
I leave Ferndale and stop and get lunch at this place;
Later in the day I go on a ride thru an avenue of massive trees;
I stop and make camp at Richardson Grove State Park which is right on Route 101 – I was surprised at the fee being $35 for a tent site but it was a great location.
I have a great sleep and get up and going the next morning – along the way I find an RV that Mick may be able to use;
Now I am riding on Route 101 and the weather/scenery is all good;
I had been told that Fort Bragg was a beautiful town that was right by the sea. I was cruising along and saw an exit sign that said "Fort Bragg scenic route". Now I thought I would just go about 10klm and see the town and then get back on the Highway. Good grief. I think I did an extra 110klms that was like a goat track over the mountain. At times I was only going about 25kph and made Fred climb like a goat. I get over the mountain and run smack bang in to heavy fog.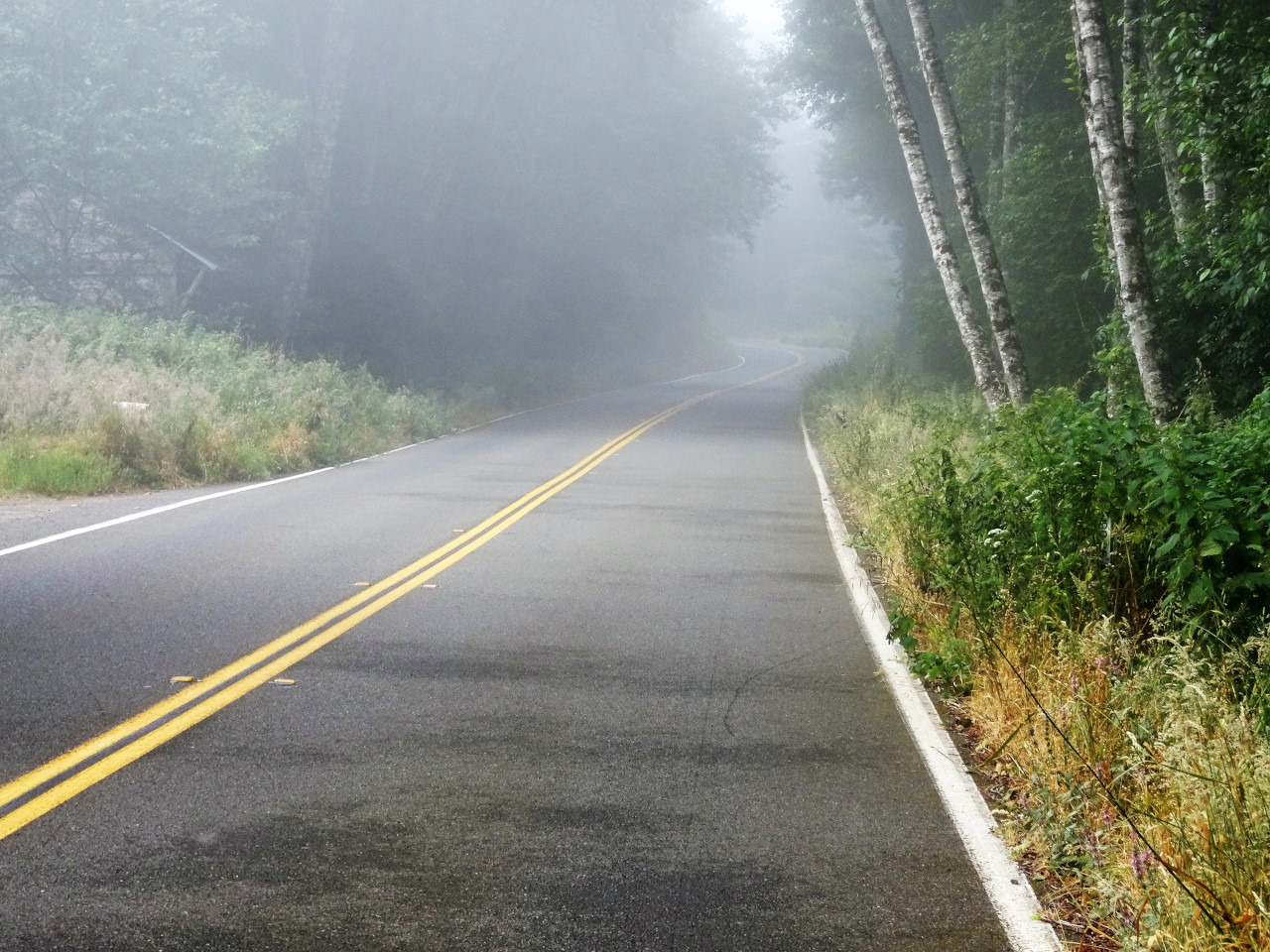 It actually got a lot worse that the photo shows but I didn't stop to take a photo as it was too dangerous.
Couldn't see much, misty water on the visor, and riding right against a massive drop to the sea. Not fun at all. I would think that the view would have been sensational if only I could see it!
I finally get to Fort Bragg and go and something to eat and thaw out. I get going again and the ride from Fort Bragg to Willets on Highway 20 (heading away from the coast) was the complete opposite – sun shinning thru the treetops and wonderful;
I get to Willets and go to the laundromat and get the washing on – whilst that is going I take Fred and give him a wash.
That's all for now – next stop should be south of San Francisco.