After the big night rockin Fort Carson I was up ultra early (just after 4:00 am) to get off to a flier.  I wanted to get my washing dry and make sure I was on the road before 7 am.  I had to get to Albuquerque which was slightly under 600 klms away.  I got myself sorted and then it was time for the goodbyes.  I found it really hard to leave these guys;
Dave gave me a great combat vets sticker that is now proudly displayed on my laptop.  I searched thru my luggage and was able to find him an Australian 20c piece as he totally loves the platypus!  Dave has a 15yr old pet turtle so I think there is some sort of connection.  The best part of my trip is the people that I meet.
I head off and this is what I see at the first light;
I make a left turn and I am on my way on the I25 Interstate;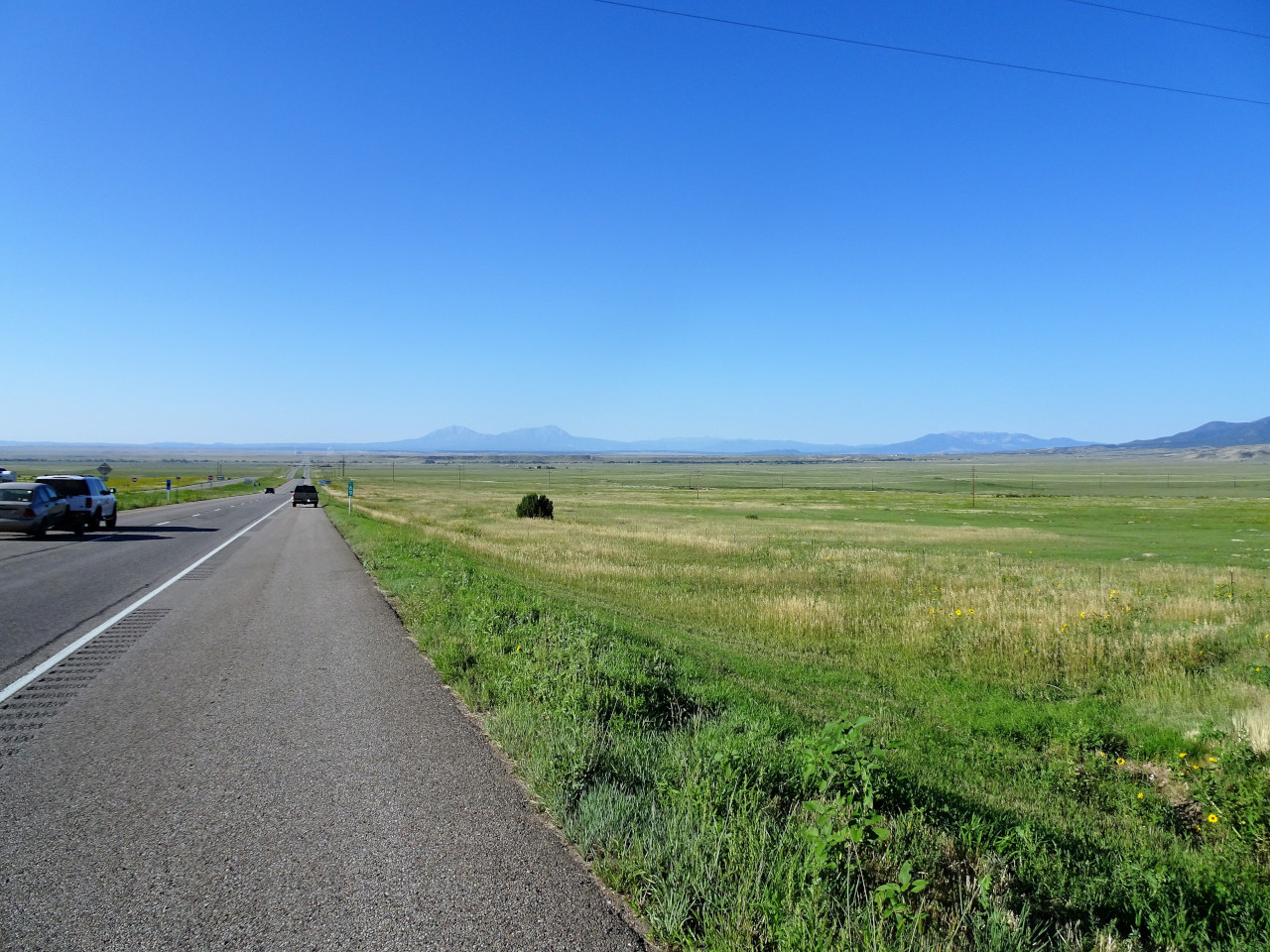 I do about 150klms and turn off the Interstate at Walsenburg which gets me on to the 160 / 159 to Santa Fe.  I check out the town;
I call in and speak to the Sheriff – I liked the way his top half had the official uniform whilst the bottom half was jeans and boots! I head off and the road is empty and its wide open spaces;
The landscape and road slowly start to change.  I pull up in Fort Garland to post some gear home.  Next to the post office is the Visitor Centre and I take time to learn a bit about the town.
Fort Garland was built in 1858 to protect the Hispanic settlers in San Luis Valley from Indian attacks. Fort Massachusetts (further north) had proved too remote and ineffective. Fort Garland housed both Cavalry and Infantry – during the 1870's African-American soldiers were posted there and became known as the 'buffalo soldiers'. Legendary Kit Carson commanded the post from 1866 – 1867. It was later abandoned in 1883.
I take a few photos around town;
I keep going and later pull up in a small town, San Luis, for lunch. I stop outside the local sheriffs office and its like a movie scene with 3 prison inmates (dressed in orange) cleaning the cars and doing gardening under the watchful eye of guards with shotguns. Everyone is Hispanic and naturally speaking spanish. I meet the sheriff and we have a chat. To be honest I am not sure which crew was more trustworthy, the prisoners or the law!
I take a couple of photos;
I get back on Fred and hit the road. For a while its dead straight and its an effort to keep your concentration;
I cross over into New Mexico and find these guys;
As per normal during a ride I discover hidden gems;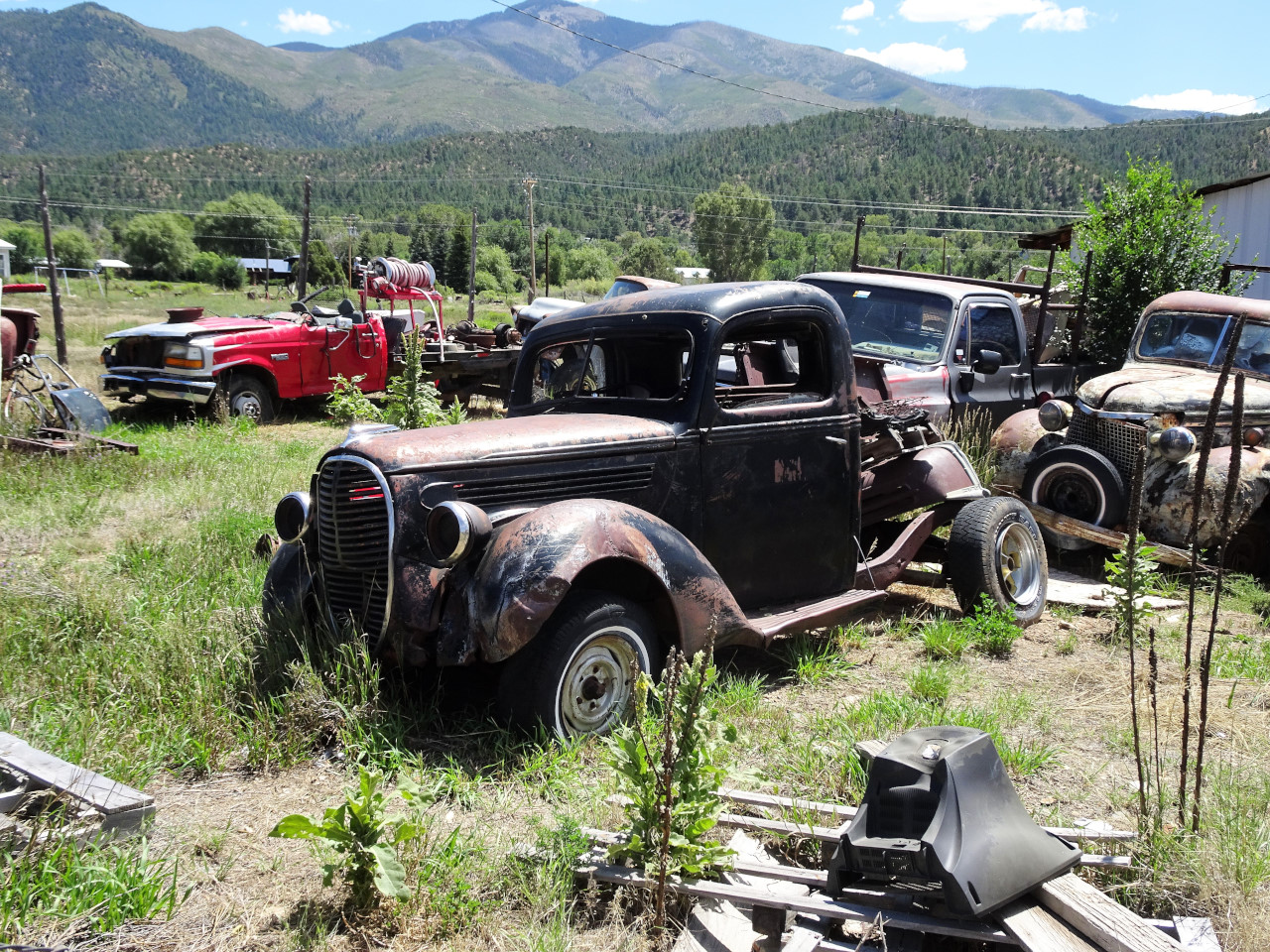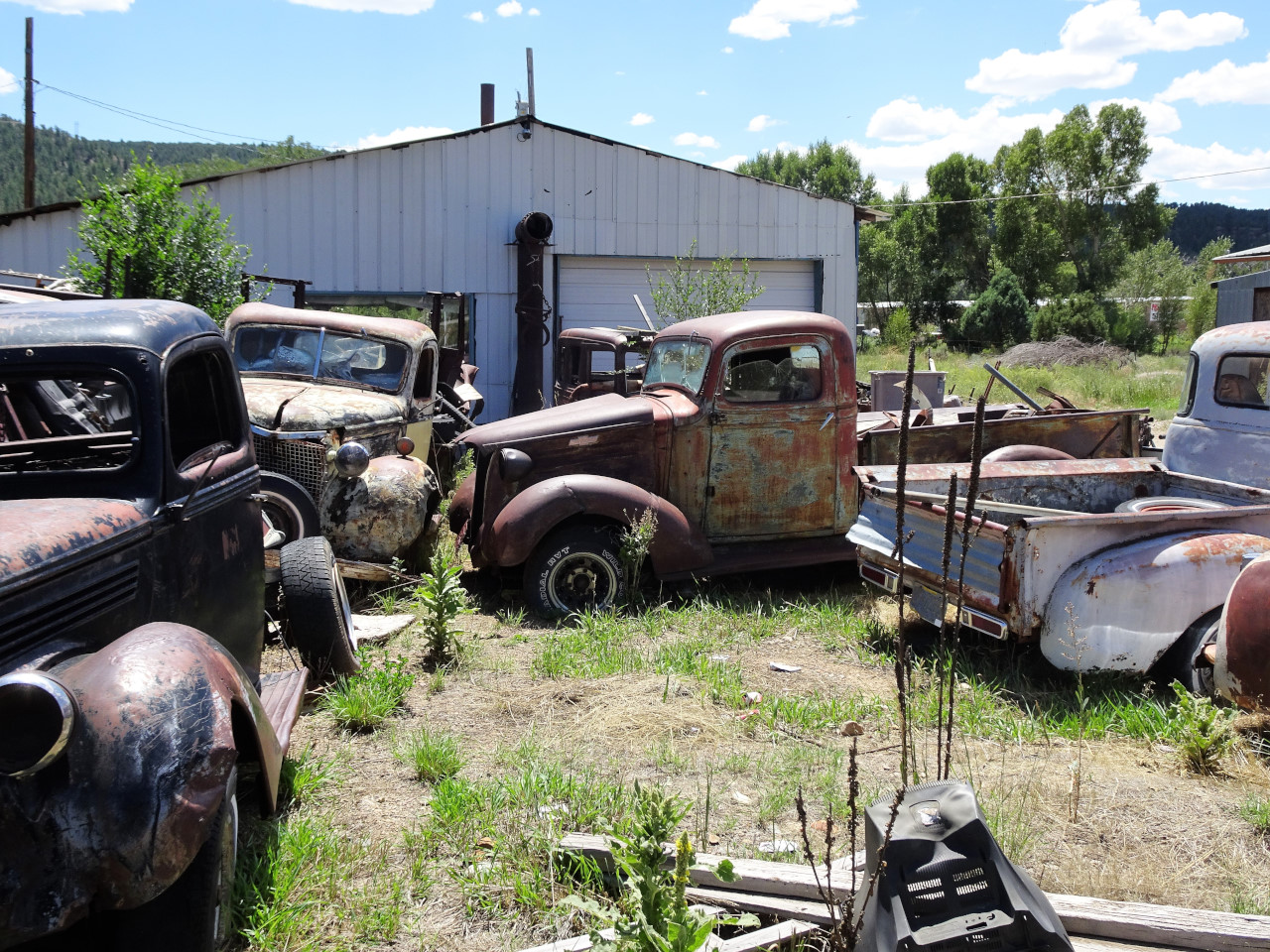 I stop at Taos to have a look around. The town has a population of about 6,000 and I am aware that there are things to see that I would find interesting (Kit Carson house etc) but I was pushed for time so I just had a bit of a ride around town. I haven't been to Mexico but I certainly know what it would be like. New Mexico was like being in another country.;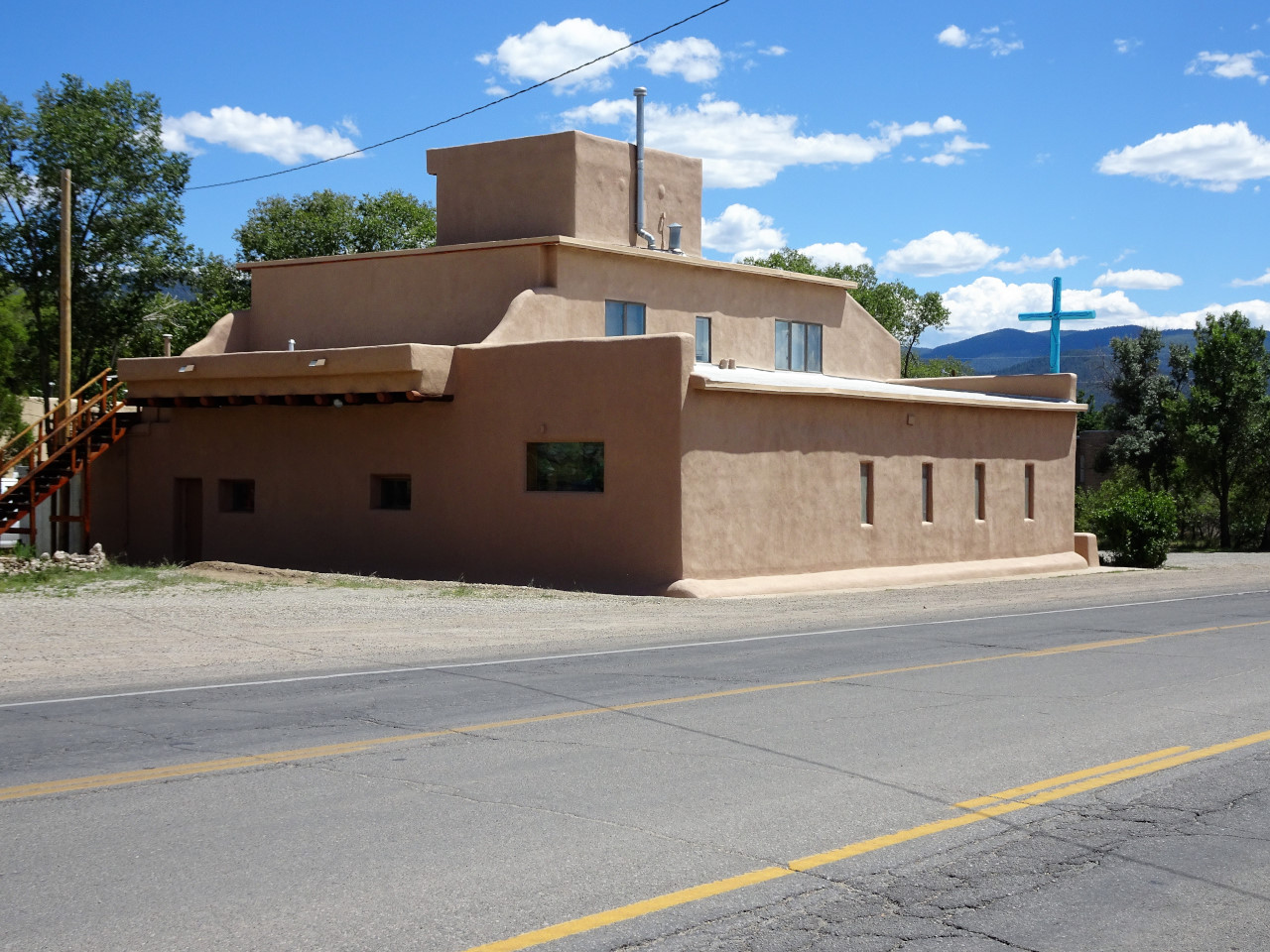 The ride from Taos to Santa Fe was excellent as you travel thru the Rio Grande gorge and the scenery explodes on you;
Whilst going thru the gorge I stumbled upon this museum. Back home I have been trying to find an old petrol bowser for my shed and this was down right cruel;
I took a detour thru Pojoaque (Indian Reservation / community) and found some very old buildings;
I pushed on and arrived in Santa Fa. I called in at the local PD and took a few photos;
I still had just over a 100klm to go so I never hung around. I continued taking photos until I arrived at my Airbnb;
I made my way thru central Albuquerque and arrived at my Airbnb around 6:15pm. I got off Fred feeling pretty stuffed after nearly 600klms so you can imagine what I was thinking when I knocked on the door and no answer. I could see the front door had a combination lock which experience told me that I was expected to let myself in – this situation is great if you have been given the instructions (the host usually sends and email to you) however I had nothing.
I phone the host several times over about 40 mins and finally get a hold of him (he was out driving Uber). I get the code for the door and let myself in. I later unpack Fred. Safe at home!